Today we drove around the approximately 600 blocks of Western Queens where Con Edison has graciously (read: court ordered) funded community tree mapping, replanting initiatives, and stewardship training and support for the next three years.  This funding is making it possible for TreeKIT to work with the Department of Parks and Rec, Partnerships for Parks, and folks just like you to get out and map the grand trees in the town centers and residential streets of Astoria, Sunnyside, Woodside, and Blissville.
On our tour today we found many valiant street trees thriving in the margins near Rikers Island, Bowery Bay Water Pollution Control Plant (capacity of 150 MGD), the Astoria Generating Station (1,280 MW fuel oil and natural gas plant), alongside the imposing stone walls topped with barbed wire of Calvary Cemetery, New Calvary Cemetery, and near the myriad metal fabrication and auto-repair shops bordering New Town Creek.
Street trees with Astoria Generating Co. in the background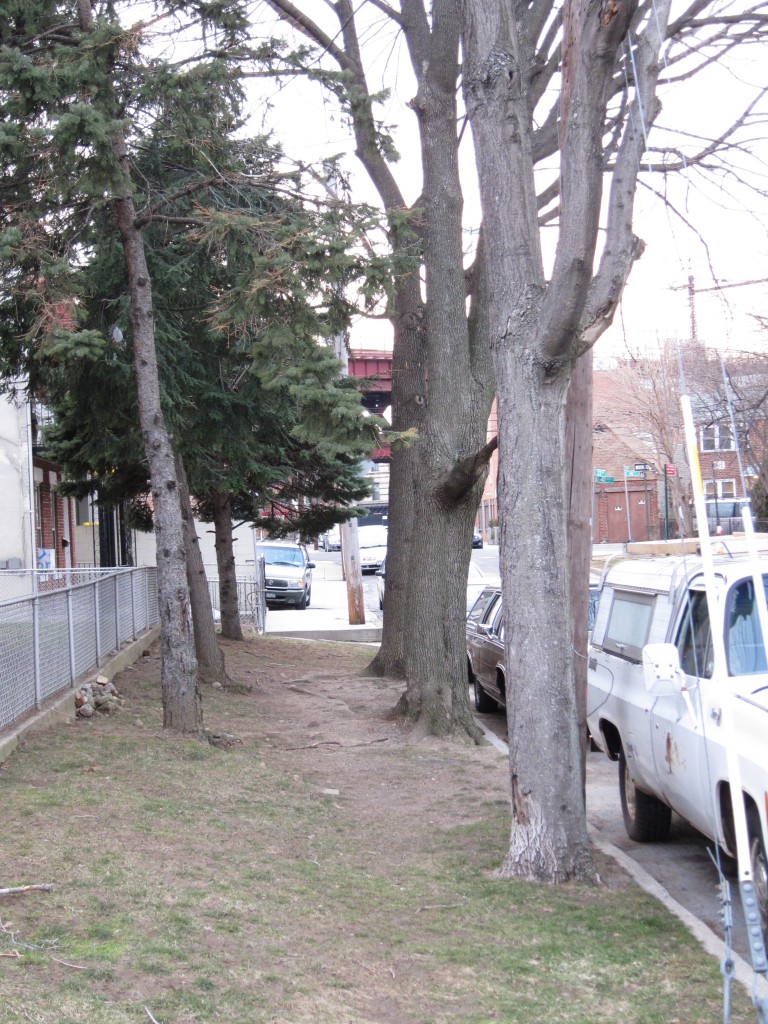 Queens' largest tree bed?

Living street tree growing around dead street tree along 19th Avenue.
Beautiful masonry that unfortunately blocks rain that falls on the sidewalk from watering the tree – note the dying branches.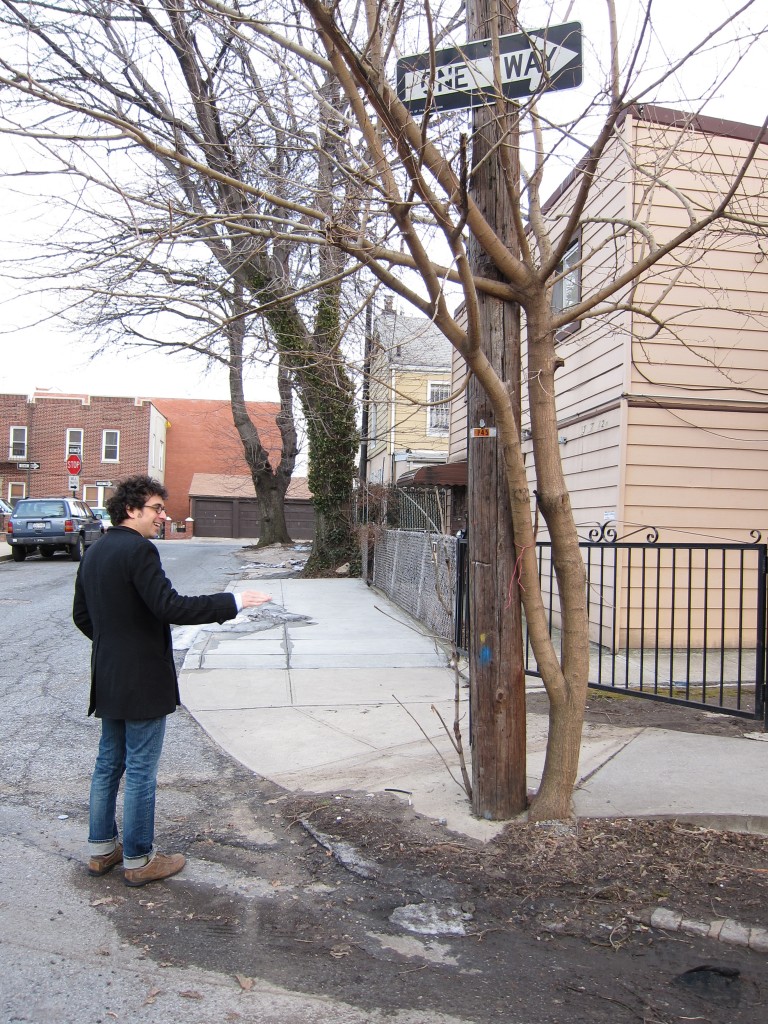 A Tree Grows in Queens: the indomitable Ailanthus makes friends with a telephone pole. Farther down the block, really big trees are surviving and thriving: the concrete sidewalks don't stand a chance.